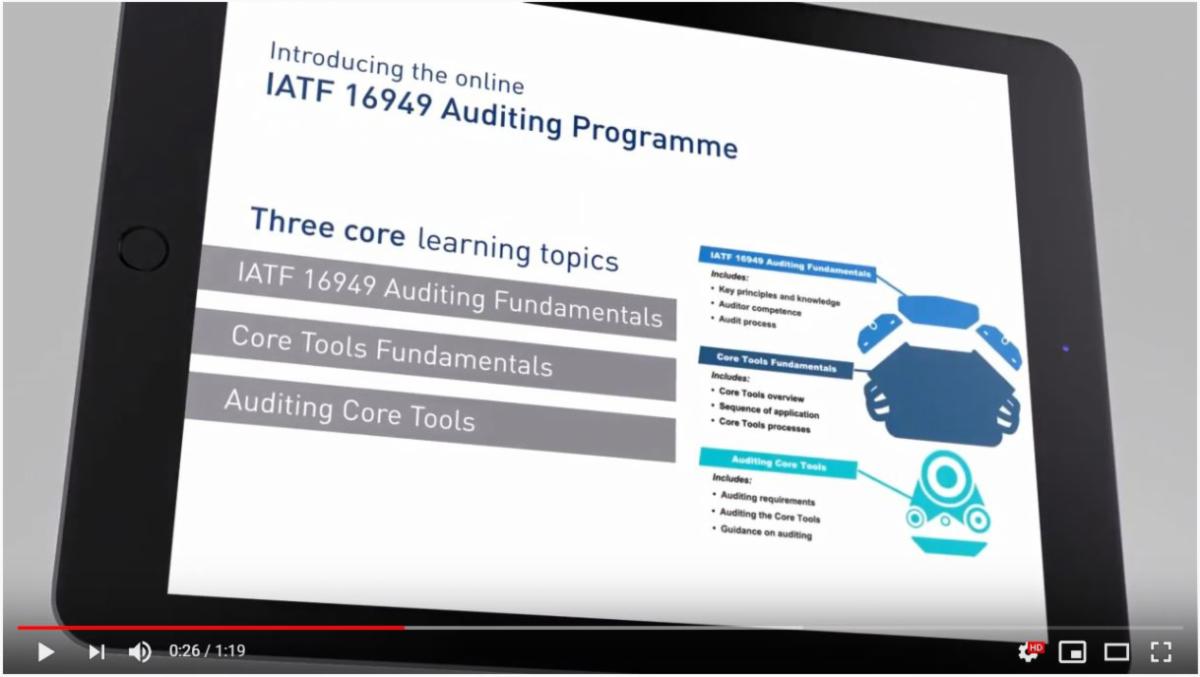 SMMT QMD's eLearning programs consist of a number self-directed, bite-sized modules, providing key, basic information, and are an ideal starting point for employees with little, or no existing knowledge in the subject area, and who want a flexible approach to training.
 'eLearning': self-directed online course:
Employees can build their own personalised learning path by combining any of the individual modules, or alternatively they can be taken as a complete 'e-course'. On purchasing each module, or the entire course, individuals will be granted unlimited access to the content for 12 months.
For those with more experience, our virtual training is instructor-led and provides a similar experience to face-to-face courses, while reducing the effort and cost of learning for the employer.
Need to increase the knowledge in your company?
These eLearning courses provide a low cost solution to increased the awareness of the Core Tools and IATF 16949 auditing within your organisation
Purchase as an individual via the links above or
contact us
to discuss corporate licencing agreement for 10 or more delegates. If you already have an eLearning platform in your organisation, we can work with you to integrate with your existing system.